Auto Repairs in Tama, IA
We are so much more than just an auto repair shop. When you come to Bears Inc., OK Tire Store, we will start by conducting a diagnostic on your vehicle to determine where the fault is. Our technicians will then draw up a quotation and, upon approval, we will get to work, getting you back on the road in no time.
Tire Maintenance & Replacement
Let's start with our core business. First and foremost, we are a tire supplier and repair shop. It's not always easy to spot a worn-out tire. But, worn-out tires can be a serious cause for concern, depending on how badly the tread has worn off the tire. We will give you an honest assessment of whether you require a new set of tires or if your existing tires are still salvageable.
Our main concern is saving you money and ensuring your return to our business. We achieve this by providing honest, ethical, and transparent services to address your automotive needs.
We stock a wide selection of brands and lesser-known tires. We have a set for every budget.
---
Accidents may happen which can cause damage to your tires. When these accidents happen, they may cause your tire to deflate and this may pose a serious threat to your safety. The most common problem vehicle owners may experience is a nail in the tire. We offer a range of tire repair services to help address these problems.And, our repairs are always done in the best interest of the driver.
Our tire repair services in Tama, IA include:
Patch Work
Tire plug
Fix-a-Flat
We also offer roadside assistance.
Roadside Assistance & More
Aside from providing tire services for you, our client, we also offer a range of other inspection and maintenance services to help keep your vehicle in great running condition.
Our qualified and highly trained technicians are able to provide auto repair services for your vehicle through a diagnostic process to help identify the root cause of the problem.
We are able to repair or replace your shocks, suspension and braking system on your vehicle. These are all essential components that help the vehicle perform at its most optimal and ensure your safety on the road at all times.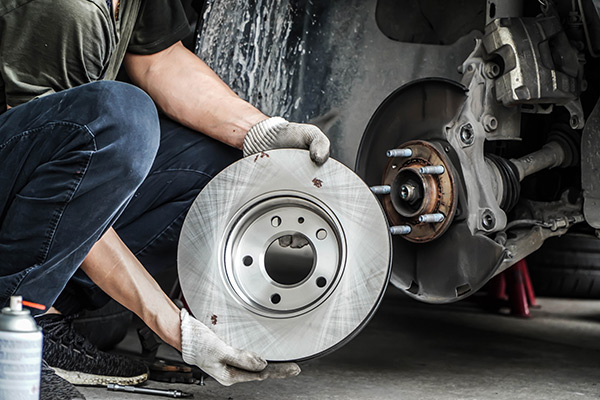 ---
You may want to
contact us
at
(641) 484-3202
and book an appointment with us to inspect your vehicle. Or, alternatively, stop by the auto shop and we will gladly assist you with your vehicle.